Q: Did you play volleyball at any level?
A: I played Volleyball, Basketball and Softball in high school. I was inducted into Stoneham High School's Athletic Hall of Fame for all 3 sports.
Q: Where did you go to college?
A: I had college scholarship offers for Volleyball and Softball. I shattered my ankle playing in a championship softball game senior year. I had surgery to put my ankle back together. Needless to say…my athletic college career was snuffed out. I ended up at Salem State University.
Q: What is your proudest moment as coach?
A: Proudest moment as a coach…hmmmmmm…there are many. But…I always go back to my resilient athletes. Many teams we face have Volleyball athletes who play all year round. When we play tournament volleyball, 90% of these athletes play AAU volleyball. Arlington Catholic Volleyball players are proud AC athletes! They play Hockey, Basketball, Swim, Track, softball etc…which means they do not play Volleyball all year round. Our athletes compete against very strong volleyball teams and still find ways to WIN! I have NO doubt we will find ways to win this season! I'm proud of our volleyball program and my tenacious athletes!
Q: What's it like to coach both the Varsity as well as the Freshman teams? You literally take these girls from their first days of high school to their last.
A: Coaching the Freshman and Varsity team is quite a mental challenge. Trying to find a balance with girls who are skilled (varsity players) and girls who are new to the sport (freshman) is my biggest challenge. BUT…the rapid progress that the freshmen show is, hands down, my greatest pride! This year's freshman team is my most accomplished freshman team. They are 100% dedicated to the program and have fantastic energy and pride. We were running varsity drills at freshman practices as well as the varsity offense. They were so stimulated by the challenge. I'm blessed to be their first volleyball coach and for some of them…their last high school volleyball coach. I sincerely care about every one of these athletes.
Q: Do you see a connection between success in the classroom and in athletics?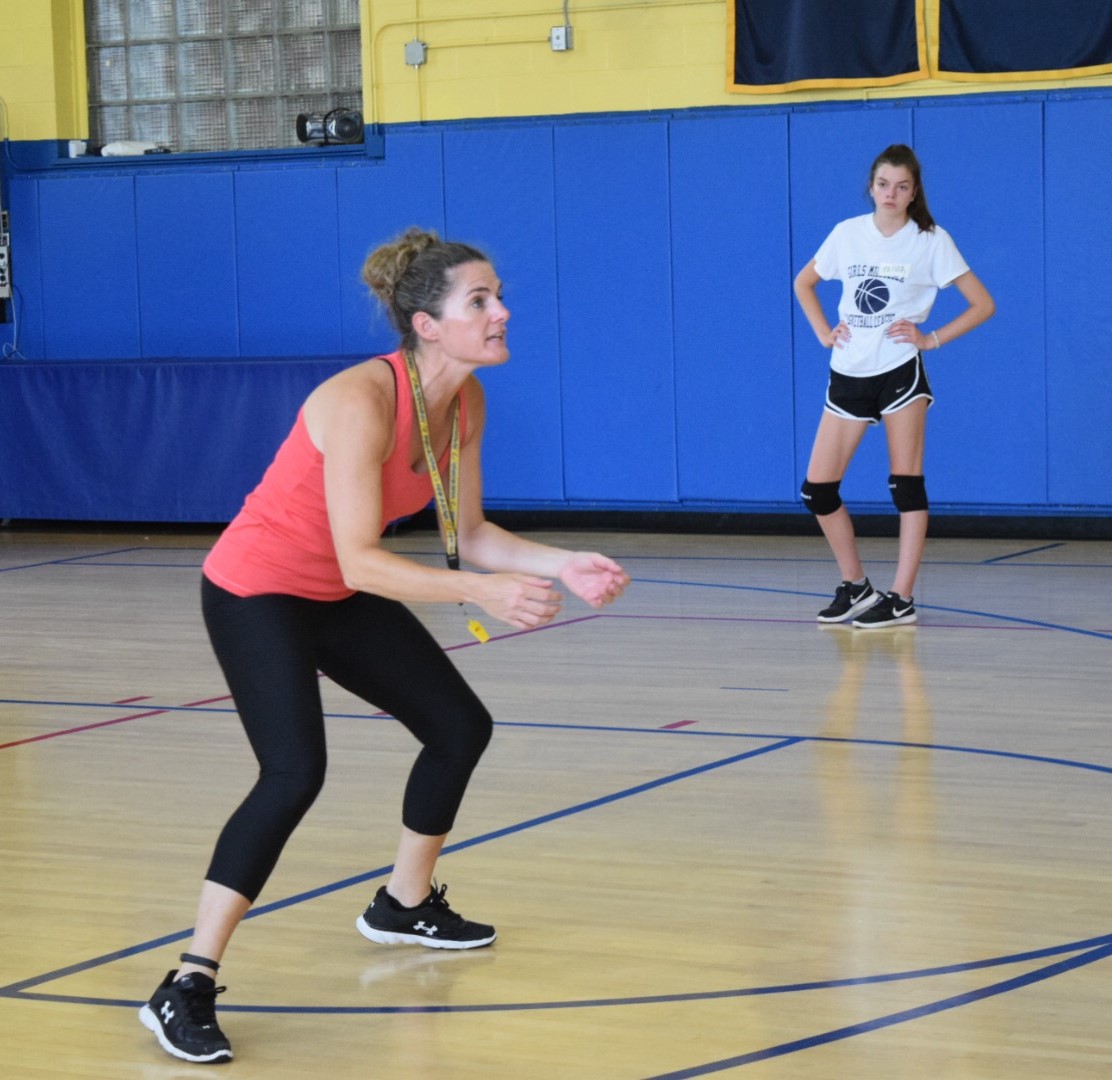 A: Yes!!! I challenge each and every athlete in our volleyball program to work super hard to make the Honor Roll. We have an agreement that academics are more important than sports. Making the honor roll is a strong goal we set each year for Freshman, JV, and Varsity.