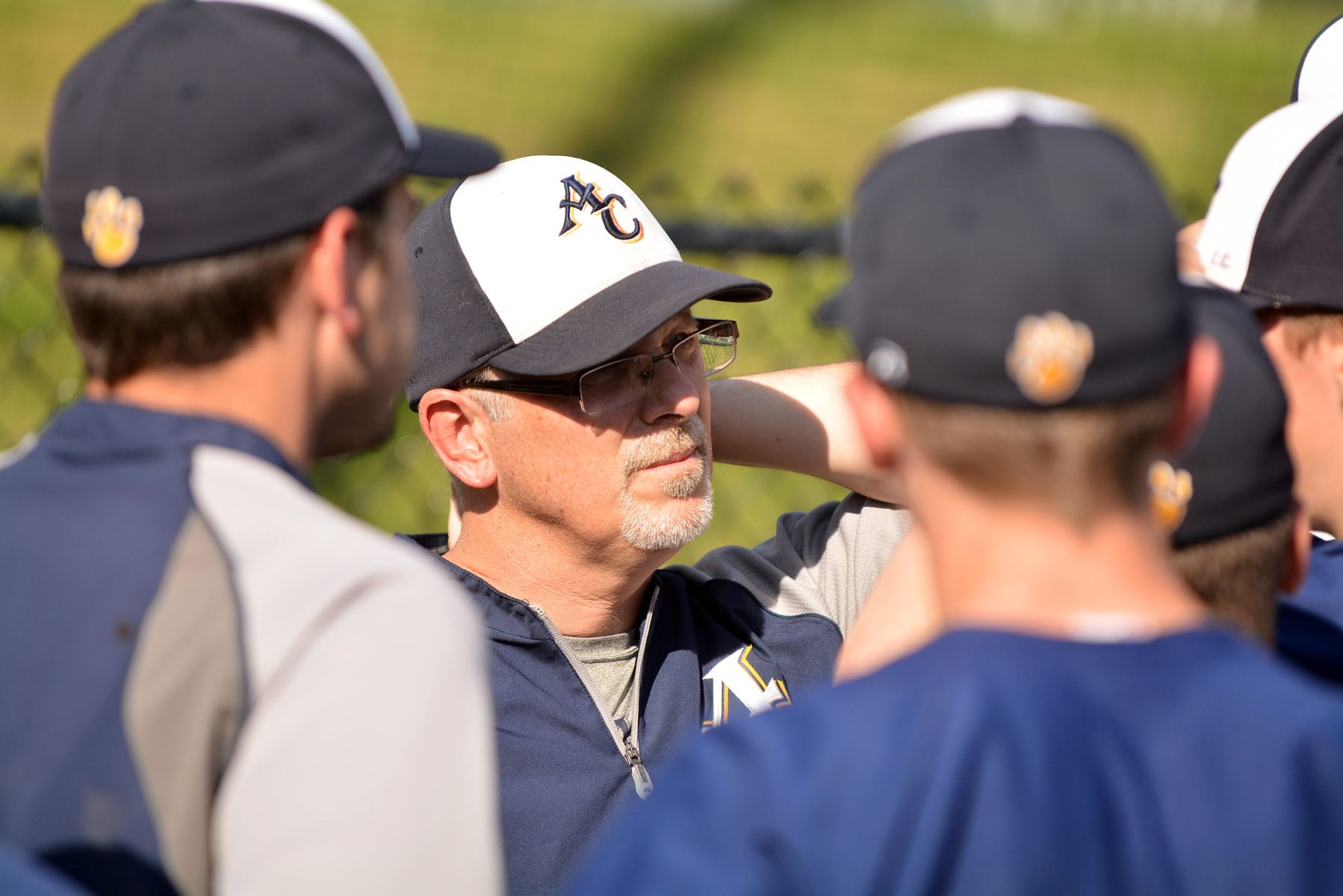 Q: How long have you been involved with AC athletics?
Since 1983 as a freshmen basketball and baseball player. After graduating, I helped out the baseball team whenever I could. A few years after college, I convinced my boss to allow me to work part time in the spring so that I could coach. I officially became the JV coach in 1994.
Q: How did you first come to baseball?
My Dad and Grandfather were great baseball players and passed down that love to my brothers and me. Like most kids growing up in the 1970s and 80s, we played all the time with our friends and in Little League and Babe Ruth leagues.
Q: What is your proudest moment as a player and coach?
As a player it was my senior year at AC in 1986. Our team was 16-4, won the league title and made the state tournament for the first time in almost 20 years.
As a coach there are many but one stands out. In 2016, a year removed from going 16-5, our team had a bunch of injuries and lost so many tough games and found ourselves 2-10. We played Lynnfield who was 12-1 and played our best game of the season, losing 2-1 in extra innings. Despite being officially eliminated from any post-season, on a team of mostly seniors, our team went 5-2 down the stretch including a win over Belmont High who was one of the top teams in the state. Many teams would have quit or at a minimum not put in the effort. This team did the exact opposite. I will never forget that final three weeks or those kids and what they accomplished.
Q: You clearly have a passion for the game, what do you love about baseball?
The combination of the individual battle in the ultimate team setting.
Q: What's the one thing that you would like to instill in your players?
I had great high school coaches at AC and always wanted to have a positive impact like they had on me and my teammates. When you put the team first, the rewards, memories, relationships and fun will far exceed any individual accomplishments you may receive in sports.