02/20/19

Alumni Update Elise Caira '07, won the Community Business of the Year Award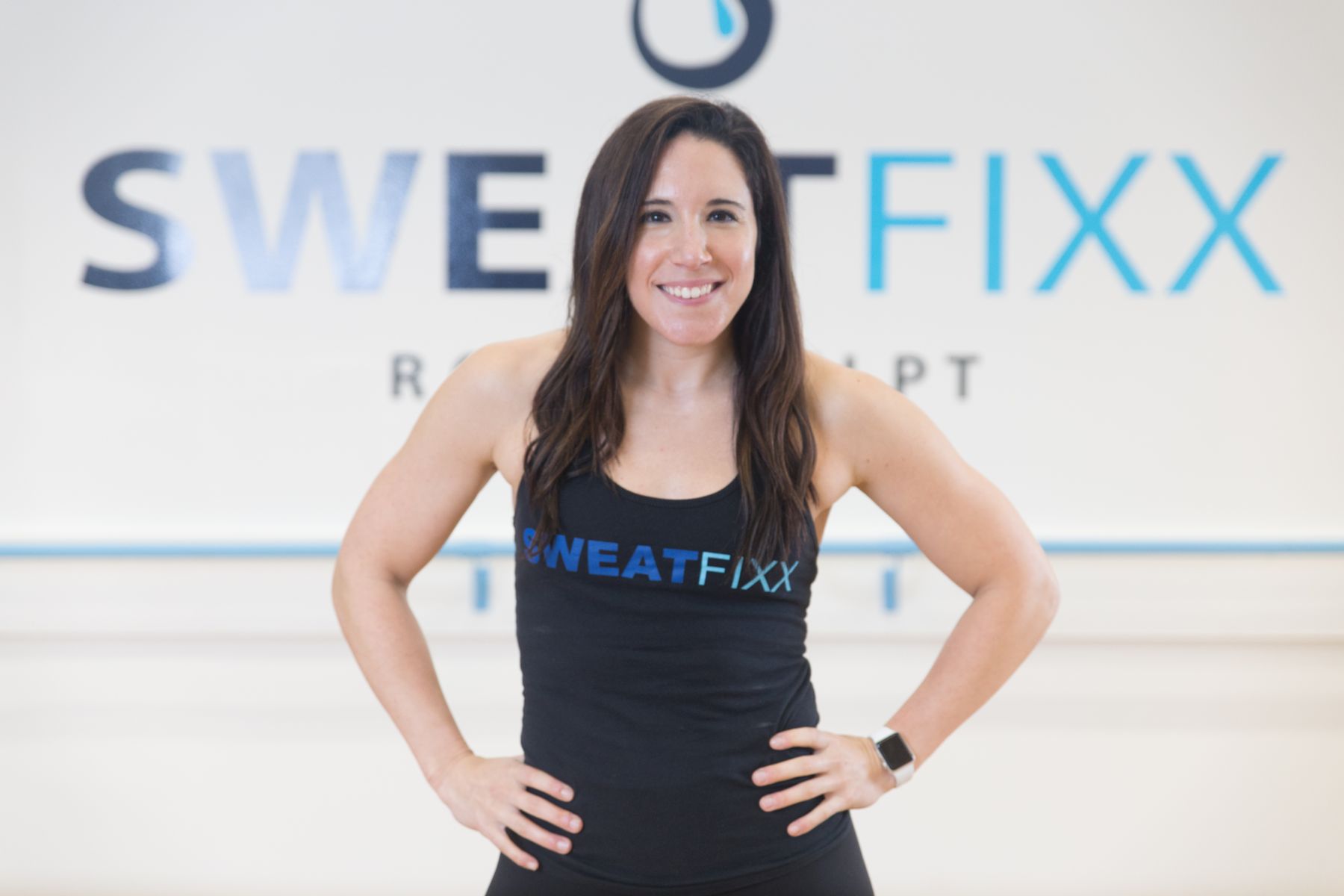 Elise Caira '07, a star athlete, business owner and community builder has just won the Community Business of the Year Award in Arlington. She is the owner of Sweat Fixx, a workout studio, which is all about giving back to the community and allowing all to build a community around a workout. She is one of AC's star athletes with having set the 1000 Point Club record, in basketball, with 1560 points. Elise answered a few questions for Arlington Catholic which can be seen below.
Congratulations Elise for all of your success and we hope to see even more in your future!
Why did you start Sweat Fixx?
I have always been passionate about health and fitness and wanted to create a place where everyone regardless of age, fitness level or gender could come and get a great workout. The thought was to have something completely different than what was out there and FUN. The workouts were created to inspire you to compete against yourself and bring out the fire that you maybe never knew existed. At the same time, I wanted to create a community based environment where you feel supported and motivated. Reinventing the way WaterRowers were used and pairing it with low impact strength exercises makes the workouts fun but also accessible to all fitness levels.
What is your greatest achievement since graduating from AC?
Creating the community we have built in our studio is the greatest achievement without a doubt. Sweat Fixx started out as a fitness studio, but has transformed into so much more. We hold monthly "Karma Fixx" classes where we raise money for different local charities and causes. Our clients truly rally for them. I could have never imagined the unwavering support we would receive from our amazing clients and crew. We have created a fitness studio filled with hard working people who also in turn do not hesitate to give back. Seeing all 3 studios (Arlington, Wakefield and South Boston) be so committed to our core values and believe in Sweat Fixx's mission is beyond amazing to experience.
How did Arlington Catholic influence your career/life path?
AC built the foundation for my work ethic and has carried me through to today in my career. Being part of two great athletic programs (basketball and volleyball), seeing the dedication of the coaches and teammates alike, set the tone for the type of teams I would like to be a part of. At AC I developed an infatuation to working out, pushing my fitness level, and it drove me to continue that passion throughout my basketball career to Bentley and ultimately to my career and the birth of Sweat Fixx.
Why do you believe Sweat Fixx received the Community Business of the Year award in Arlington?
We are incredibly humbled to receive this award. As I mentioned before,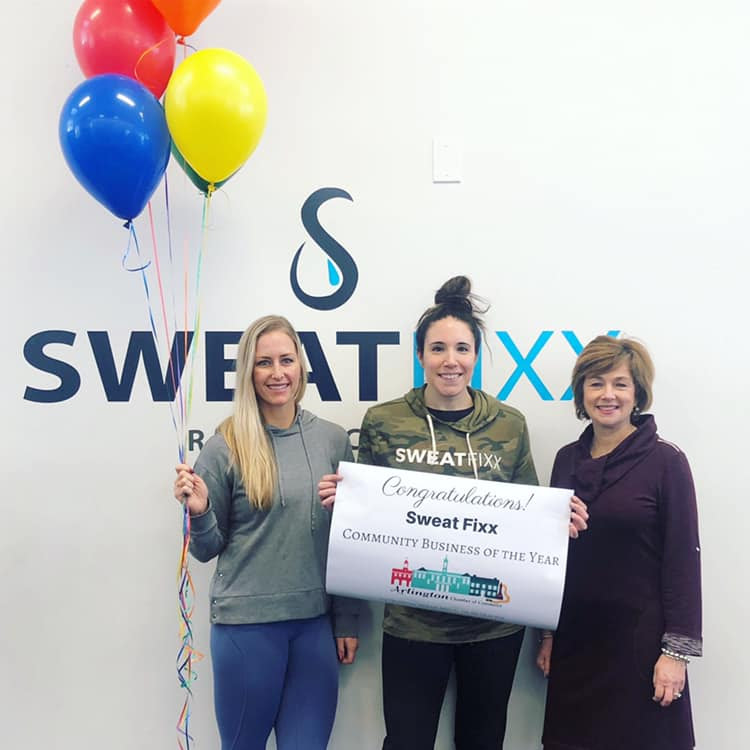 Community is one of our core values at Sweat Fixx, so this honor means the world to us. I think we were recognized with this award because we truly put a focus on giving back to communities along with our team and clients who work so hard to help these events be so successful. In the past year, we have held over 10 fundraiser classes in studio in which 100% of the funds go to the specific cause. Some examples of the causes and foundations we raised money for last year: Arlington Boys and Girls Club, The Catherine Malatesta Fund, Strike out ALS, American Heart Association, just to name a few. I believe that our genuine value and desire to give back and finding positive ways to use our platform for a greater good was the reason we won this year's Community Business of the Year Award. For us, the studio goes far beyond the classes. It is the connection to our community that drives us.