07/22/22

New Boys Varsity Ice Hockey Coach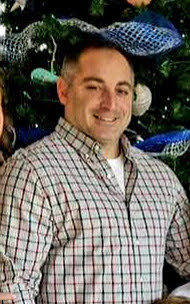 NEW BOYS VARSITY ICE HOCKEY COACH NAMED
Arlington, MA - Fr. Marc J. Bishop, Head of School is pleased to announce Mr. Curt Colarullo '97 has been named the Boys Varsity Ice Hockey Coach at Arlington Catholic High School. A proud Arlington Catholic graduate, Mr. Colarullo has a successful history on the ice as a player, mentor, and coach. He was a contributing player on AC's 1997 Division 1A Super Eight Championship team and went on to play hockey at Nichols College. For more than a decade, he has served as a high school ice hockey coach. Most recently, Mr. Colarullo has led the Division 1 program at Lexington High School.
"I am humbled by the opportunity to be named the next coach of Arlington Catholic hockey. I am excited to be coaching at my alma mater. I am looking forward to meeting the players and getting started," said Mr. Curt Colarullo.
Mr. Colarullo was selected from a talented and outstanding pool of candidates following a thorough process. A selection committee of stakeholders representing both internal and external parties at Saint Agnes/Arlington Catholic interviewed more than a dozen candidates. Fr. Marc and Principal John Graceffa then met with the finalists and determined Mr. Colarullo was the best fit.
"We are very excited to welcome Mr. Colarullo back to AC. He is part of the fabric of our school family and I am confident he will continue the tradition of excellence in our ice hockey program while fostering strong character, dignity, and positive sportsmanship among our student-athletes," said Fr. Marc J. Bishop.
Mr. Colarullo will take over for longtime ice hockey coach, Mr. Dan Shine. Mr. Shine retired from the position in the spring after 44 years of service. "I am thrilled to have a former player take on the responsibilities of our ice hockey program. The program is near and dear to my heart and I look forward to seeing Curt move it forward and build on the AC tradition," said Mr. Dan Shine.
Mr. Colarullo will be starting in the coming days and connecting with families soon. Join us in welcoming him back home to Medford Street!